Self-Adhesive Vinyl
Also known as Sticky-Back Vinyl. Delivery or free collection
Material Overview
High-quality full-colour print
Trimmed as standard
Printed with fade-proof UV-based inks
120gsm
Expected durability: 3 months, after which it can become permanent
Suitable for both indoor and outdoor use
Max artwork width: 1580mm
Max artwork width for laminated prints: 1500mm
Roll width: 1600mm
Each item is printed and finished to your requirements.
Self-Adhesive Vinyl is exactly as you would expect - a printed vinyl which has a sticky back coating so that it can stick to flat non-porous surfaces.
Uses for Self-Adhesive Vinyl
Suitable for both indoor and outdoor use
Window Displays
Graphics on flat surfaces
Can be used on vehicles with flat surfaces but not suitable for wrapping.
Please be aware that Self-Adhesive Vinyl cannot be used as a floor covering in commercial or industrial units as it does not adhere to the required Health & Safety non-slip standards.
Surfaces where the Self-Adhesive Vinyl is going to be applied must be completely clean of dirt, grease, or any other contamination that can affect its adhesion. Any surfaces planned for this kind of usage should be tested in advance.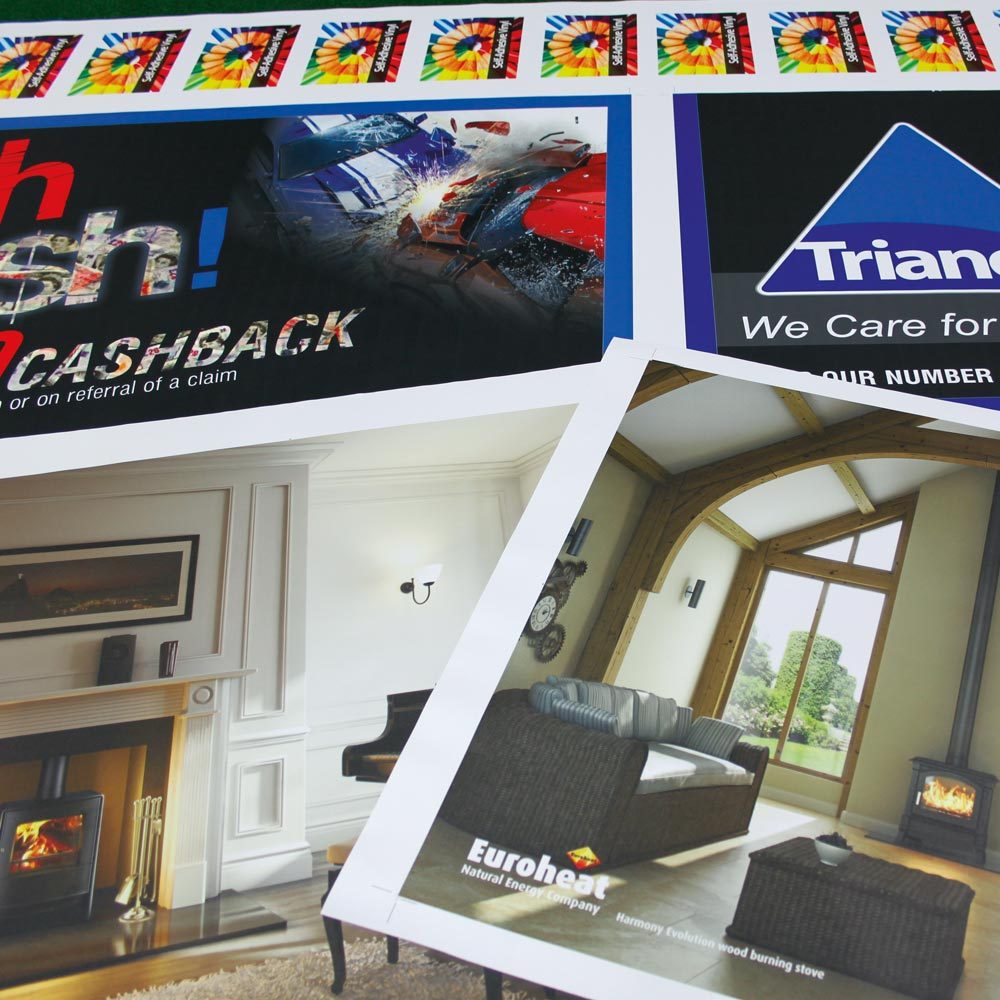 Finishes for Self-Adhesive Vinyl
Trimmed to Size

Items will be cut to the size ordered.