Wallpaper
Digitally printed Wallpaper. Delivery or free collection
Material Overview (Pasteable Dapple Wallpaper)
Lightly embossed PVC topcoat wallpaper
Easy application and removal
Environment friendly: heavy-metal free
Printed with flame-retardant UV inks
Roll width: 1,370mm
We recommend producing artwork in 610mm or 1,300mm wide drops*
Material Overview (Self-Adhesive Repositionable Fabric Wallpaper)
A 310gsm polyester woven fabric with a removable adhesive
Sticks to any smooth non-porous surface
Easy to apply and remove
Printed with flame-retardant UV inks
Roll width: 1,070mm
We recommend producing artwork in 490mm or 1,000mm wide drops*
*Wastage charge may apply otherwise.
Uses for Wallpaper
Our range of digitally printed wallpaper is an ideal decoration for business rooms, reception areas, exhibitions, lobbies, bars, clubs, hotels, restaurants, sky lounges and anywhere a unique image is needed.
We are able to provide wallpapers so they either butt-up or have a 10mm/20mm overlap. Please remember, if you order your wallpaper drops so they butt-up, any imperfections on the wall may cause gaps between the drops.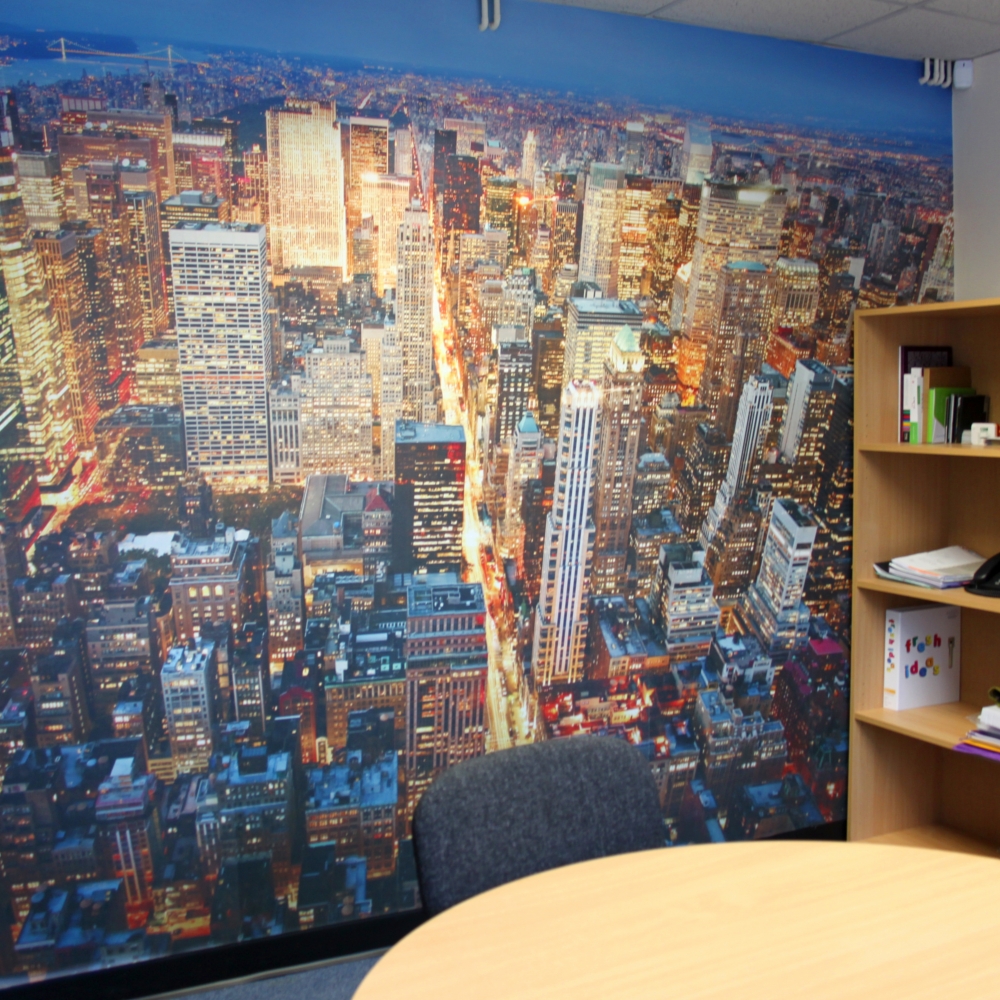 Finishes for Wallpaper
Trimmed to Size

Items will be cut to the size ordered.